A couple of weeks ago I reached out to Jason Connel on twitter asking for some advice:
What advice (outside of update your portfolio) would you give someone with a super outdated portfolio (https://t.co/MYJPjOuEJE) due to working on my Master's for the last 2 years while simultaneously teaching most of the stuff this job posting asks for to students at CSU Chico

— Justin Schwieger (@SwdPwnzDggr) January 18, 2018
And I received a few replies from Jason, Andrew Wrisch and the Polycount twitter that basically came down to this:
The point being is: you are a card carrying expert, your biz card says as much. Show your audience that you are more than the sum of your resume line items. Show them what you can do when you use all your skills together. Make something interesting and exciting for yourself.

— Polycount (@polycount) January 19, 2018
So that's what I am going to do. Using the bulk of my skill set in Environment Art, Game Design, Level Design, and Programming I am going to create a single level for a game that doesn't exist.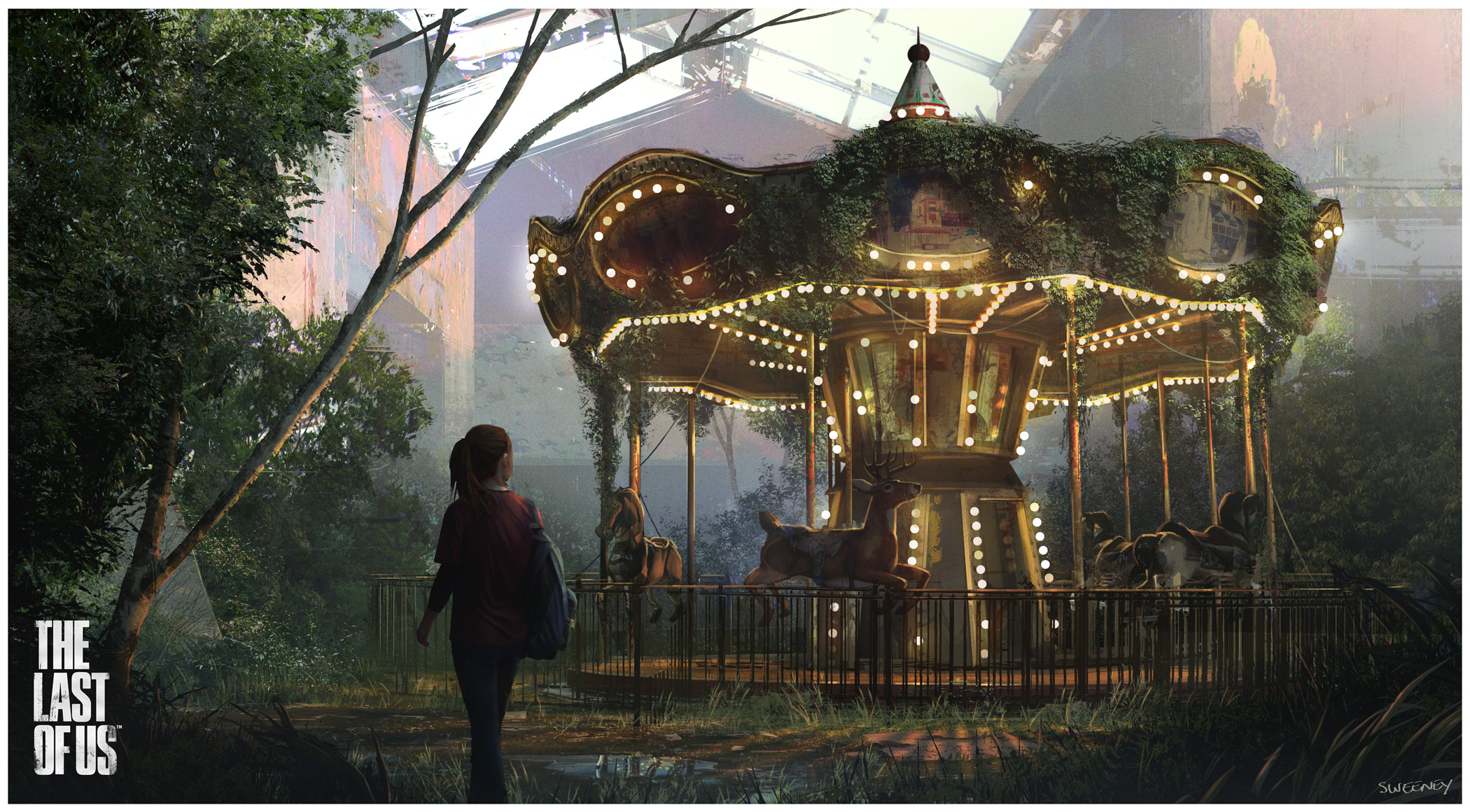 This game will be mainly inspired by games such as Tomb Raider, Uncharted, and The Last of Us. The main playable character will be an archer, and the setting is an urban environment post AI apocalypse. I really like the idea of going a player trying to find supplies or survive by figuring out some platforming puzzles in an environment torn to shreds and littered with large derelict machines. Of course there would still be active AI machines as well, so stealth comes into the mix.
The first part of this project will be working on the mechanics in Unity3D, along with sketching and blocking out the level to showcase everything. That is what I will be starting on this week.
Goals for this week:
Character Movement

Walking
Sprinting
Jumping
Colliding with Walls

Camera

Moving with Player
Moving around Player
Blending between States

Level Design

Annotated Map
List of Props/Mechanics
Initial Blockout
Swappable Color Palette Texture for Grayboxing

Environment Design

Basic Narrative of the Scene

What happened here?
What is currently happening here?
Who Lives Here?
etc.